Slaughterbeck Floors Voted The Best in Silicon Valley: 2013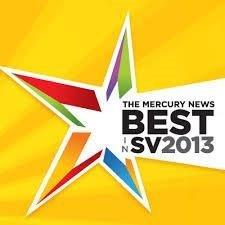 The annual poll by the San Jose Mercury News lists readers' picks for the best in Silicon Valley in 100 categories, covering everything from dining to dog parks. Slaughterbeck Floors was named BEST Flooring Contractor for 2013. The Mercury writes:
Slaughterbeck Floors, Inc. boasts of "quality you can stand on", a claim that's backed by its more than 30 years of experience. Highlights of the family-owned business include a spacious showroom, USA-made products and floor samples available for loan. Of course, they are fully licensed and insured. In addition to installing floors and carpeting, Slaughterbeck also does hardwood floor cleaning and refinishing.
We hope you'll think of Slaughterbeck for your flooring needs, particularly if you want the best!