Slaughterbeck Floors Wins 4 NARI Silicon Valley Meta Remodeling Awards 2016
The National Association of the Remodeling Industry (NARI) is a nationwide organization of remodeling professionals committed to providing high-quality home improvement services. The NARI Silicon Valley chapter serves the greater San Francisco South Bay, including Santa Clara, Santa Cruz, San Mateo and Alameda counties.
The Meta Remodeling Awards is a prestigious recognition of Silicon Valley NARI members who have demonstrated significant accomplishments through their outstanding remodeling projects. With 26 separate categories from kitchens to interiors, exteriors, entire house, and so on, home improvement professionals compete to become the next Meta Remodeling Awards winners who remarkably transformed a home into a beautiful masterpiece.
Slaughterbeck Floors has been a recipient of the Meta Remodeling Awards each year since 2013. This year, we are honored to be the winner of 4 team awards consisting of 2 awards in residential kitchen and 2 in entire house!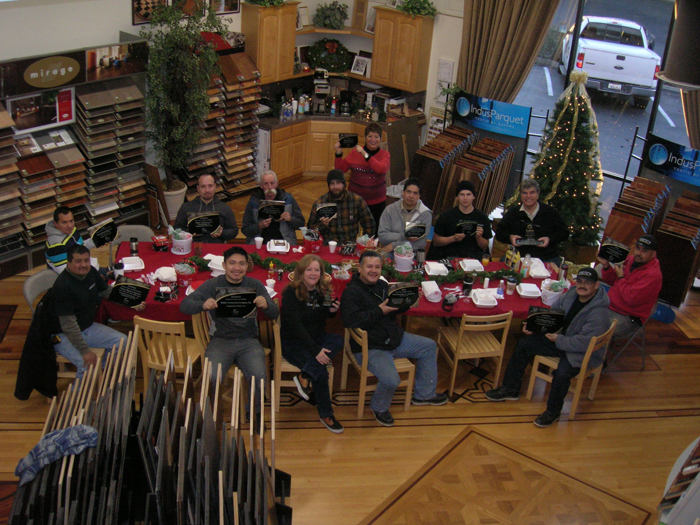 The Slaughterbeck Floors team holding the collection of NARI Meta Remodeling Awards we have won since 2013
Slaughterbeck Floors would like to thank each and everyone of you for your support! We will strive further to bring you the exceptional flooring for your home or business and excellent customer service. Visit us at our Campbell showroom to view our wide selection of floor coverings from hardwood floors, exotic woods, laminates, carpeting, cork, linoleum, luxury vinyl flooring, and more!