There are 2 basic types of wood flooring: solid flooring and engineered flooring.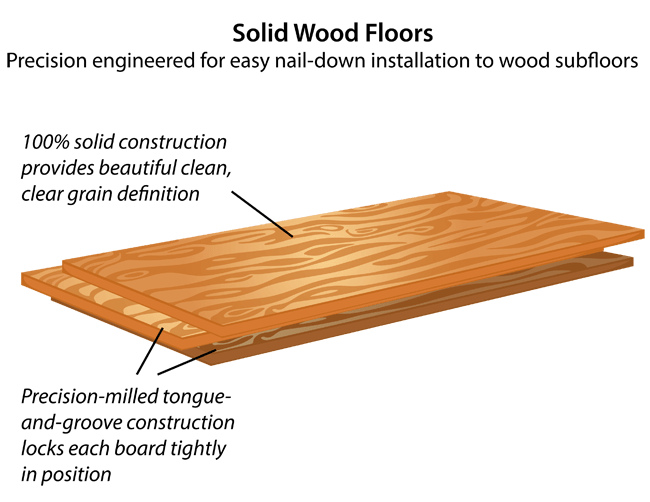 Solid Flooring is one piece of wood from top to bottom. In most cases, solid flooring is nailed down to a subfloor. It is excellent for most areas of a home on the ground level or above. Solid flooring lets you customize your floor with borders, patterns and corner treatments.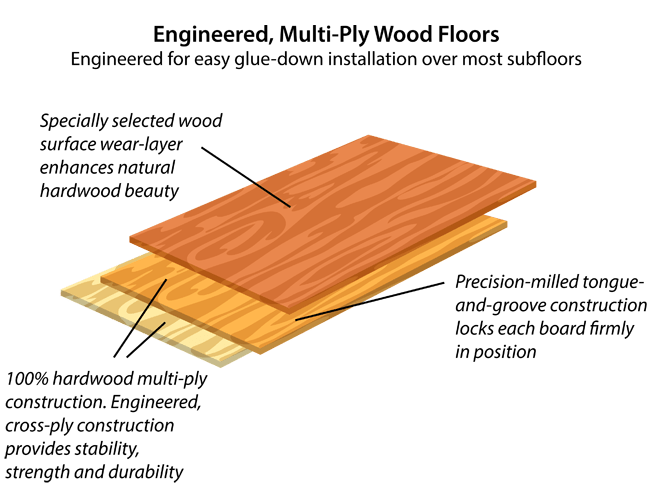 Engineered Flooring is a product that consists of layers of wood laminated together. It is ideal for glue-down installation or float-in installation above grade, on grade, or below grade—including basements and humid climates. Because the layers run in different directions, engineered flooring is more dimensionally stable than solid wood.