the bay area's leader in flooring
Making the right choice in floor covering for your home or office isn't often easy. You have many options, some you may not even know about. And, because floor covering is a major decision and purchase, you really want to make sure you have all the facts. Let us help you make an informed decision.
Browse our website for ideas and information, but visit our show room to see our extensive collection of: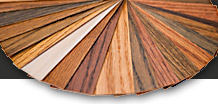 Take Samples Home
Remember, samples are available for loan; just stop by our showroom to look at all of your flooring options. Take home samples to help you decide which flooring looks best in your living room, kitchen, bathroom or any other area of your home.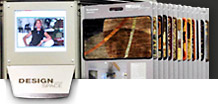 Easy To Use Area Rug Kiosk
If you're looking for area rugs, come into our showroom and take advantage of this unique way to look at over 5,000 area rugs in lots of styles and colors. It's the only Kiosk of its kind in the Bay Area!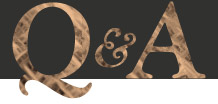 Questions & Answers about flooring in Floor-ology
Scan our library of fresh information about flooring.