Linoleum
It's not your grandmother's kitchen floor anymore! Linoleum can be installed in one single color or designed with inlays, borders or designs to create a personal floor unique to your home. Surfaces can be more like museum worthy modern art, abstract and colorful. Forbo's Marmoleum and Artoleum are two top linoleum brands we recommend.
Both are known for:
Easy maintenance
Hygienic properties (bacteria resistant)
Extreme durability
Environmentally friendly properties
Cost effectiveness
Thanks to the use of renewable natural raw materials, linoleum is clearly one of the most environmentally compatible floor coverings today.
Since linoleum is so versatile as a flooring option, there's many customization options available. For example, a custom border feature like the one below really made the new floors "pop" for one of our customers. If you're interested in installing affordable linoleum floors while also getting a luxurious customized look, we are the right flooring company to talk to!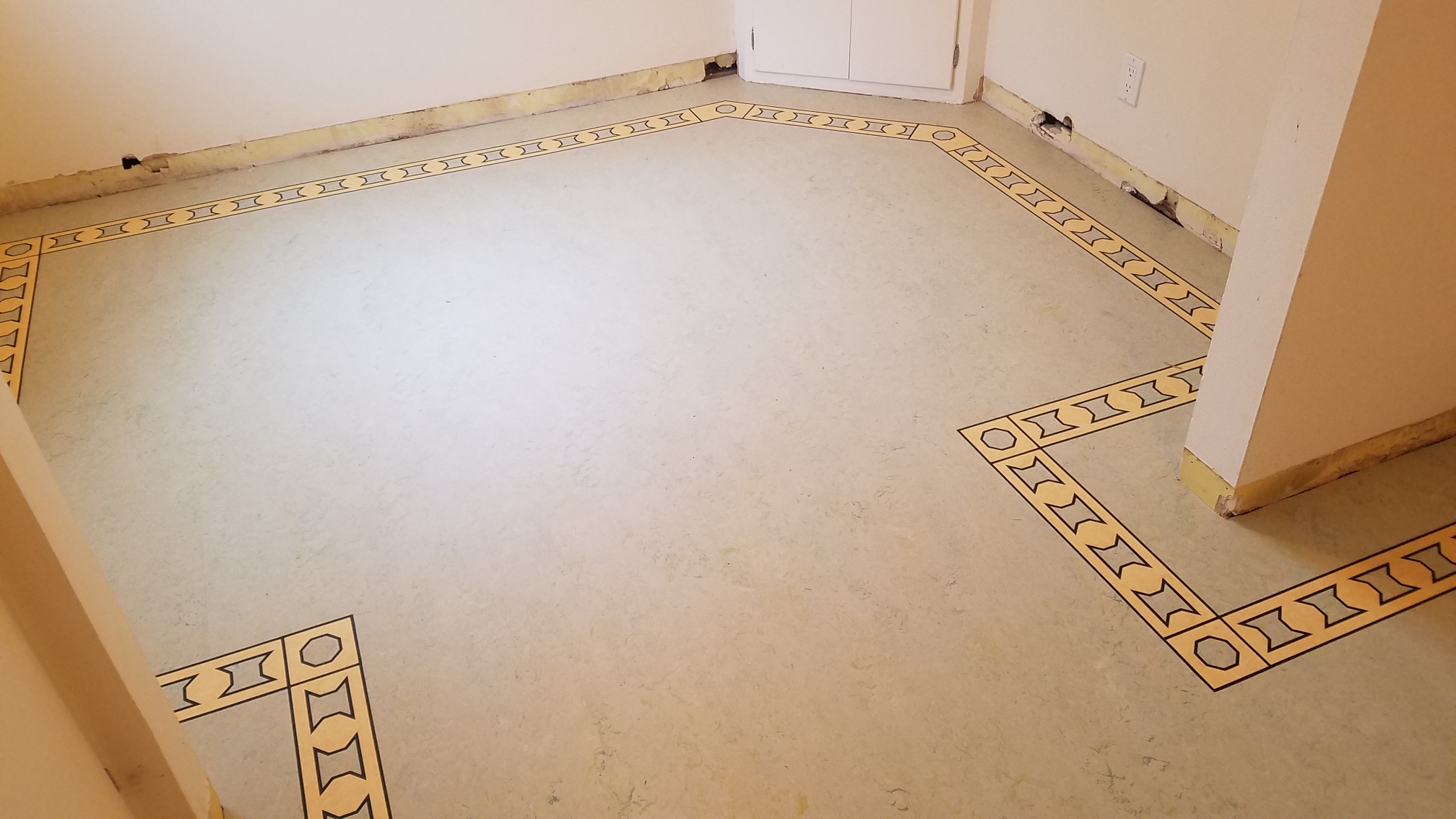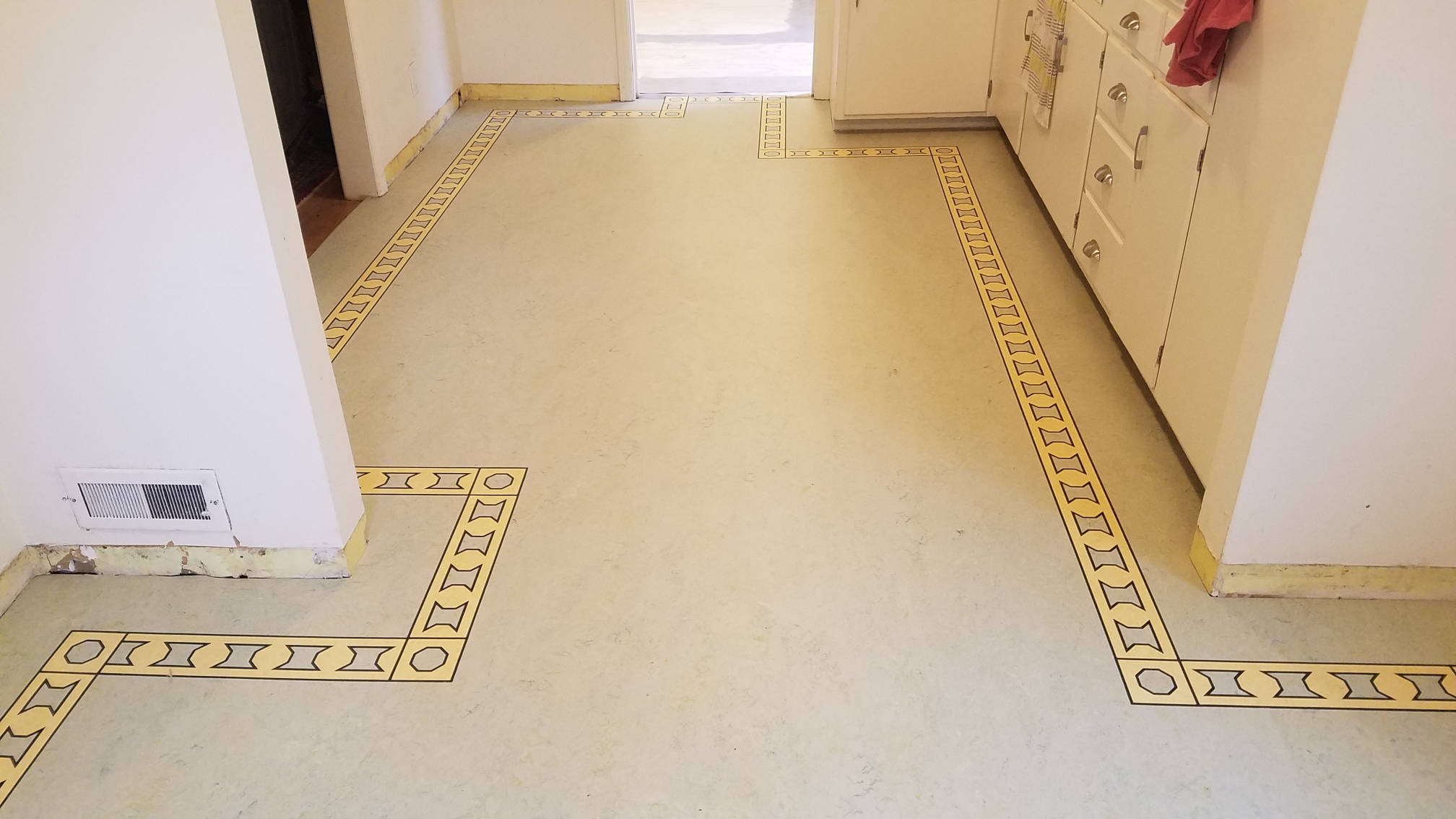 Contact us to talk to one of our expert flooring team members.