Custom-made Zebra Floor
A Bold Statement For Your Home
In addition to the use of medallions and feature strips to customize your floors, we have artists on staff that can create one-of-a-kind floors or unique feature strips and medallions using wood, tile and minerals that you select. Some of the wood may come from trees in your own yard.
Take a look at our photo gallery, Houzz profile or visit our showroom to see some of the unique projects we've done in our 30+ years in business.
See this Custom-made Zebra Floor and 800+ samples of floor coverings at our Campbell showroom.
Contact us if you have ideas for your own unique floor.
Custom-made zebra floor from a solid piece of maple. Make sure to also check out our custom handmade Log Floor & Chessboard Floor!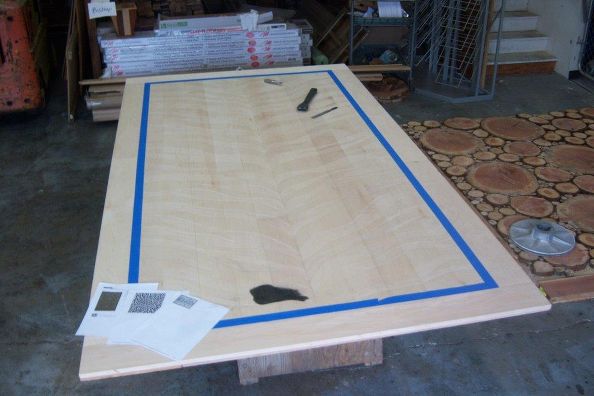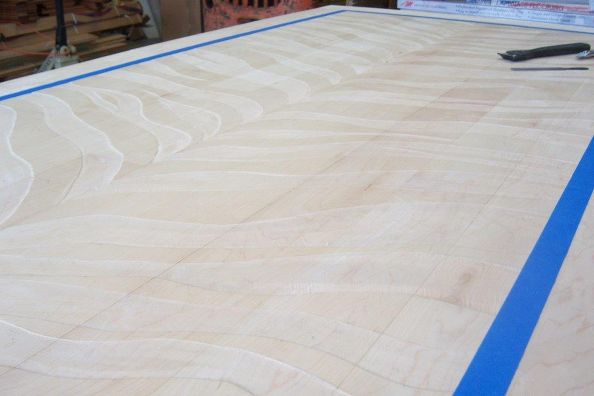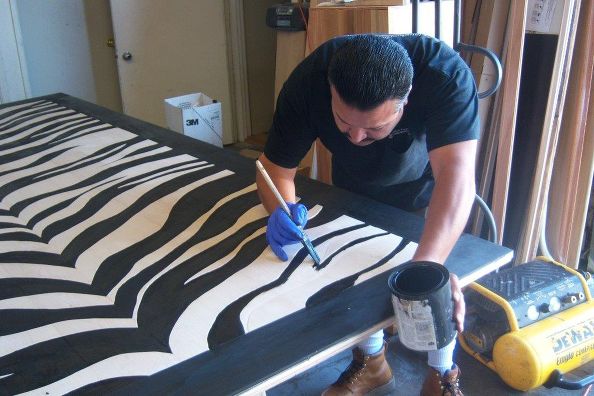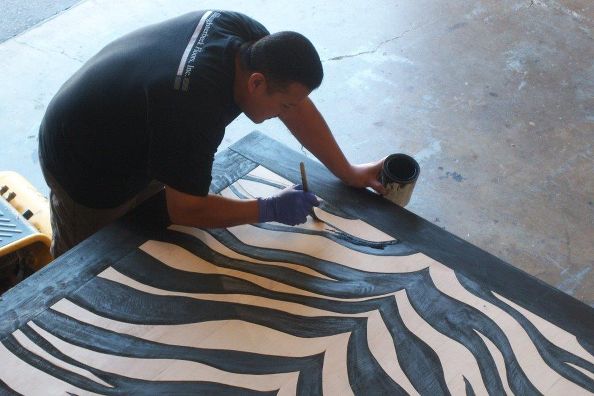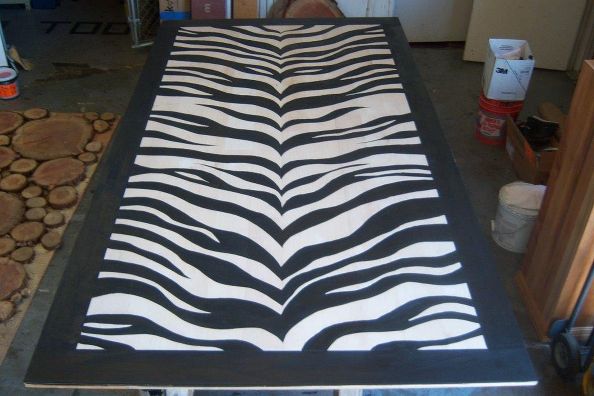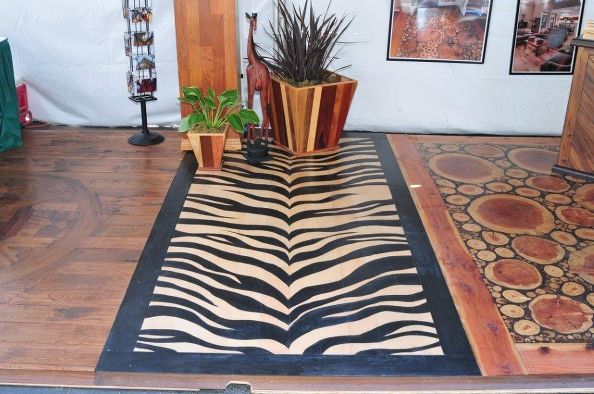 So…how does it look compared to the real thing?