Handmade Log Floor
From Fallen Trees To A Decorative Floor Or Medallion
In addition to the use of medallions and feature strips to customize your floors, we have artists on staff that can create one-of-a-kind floors or unique feature strips and medallions using wood, tile, minerals that you select. Some of the wood may come from trees in your own yard.
Take a look at our photo gallery, Houzz profile or visit our showroom to see some of the unique projects we?ve done in our 30+ years in business.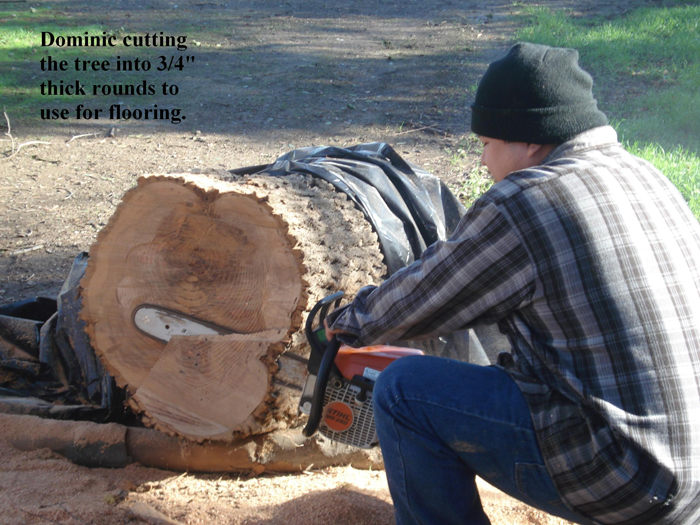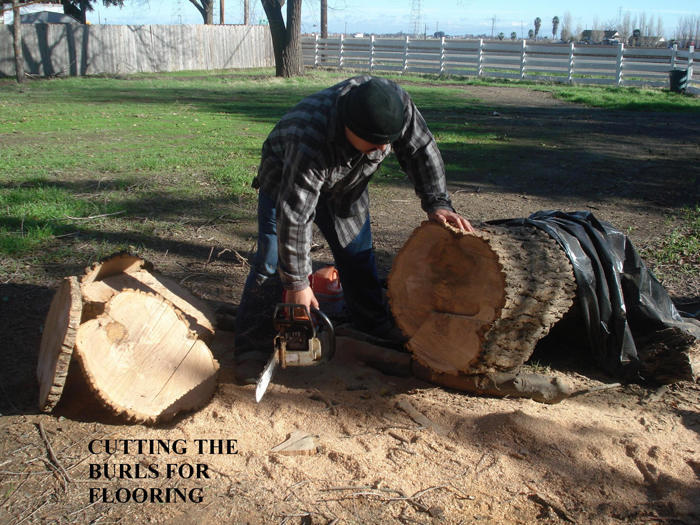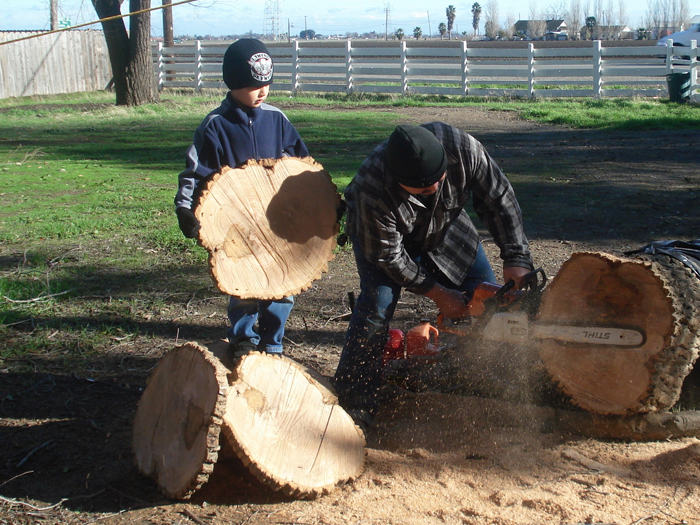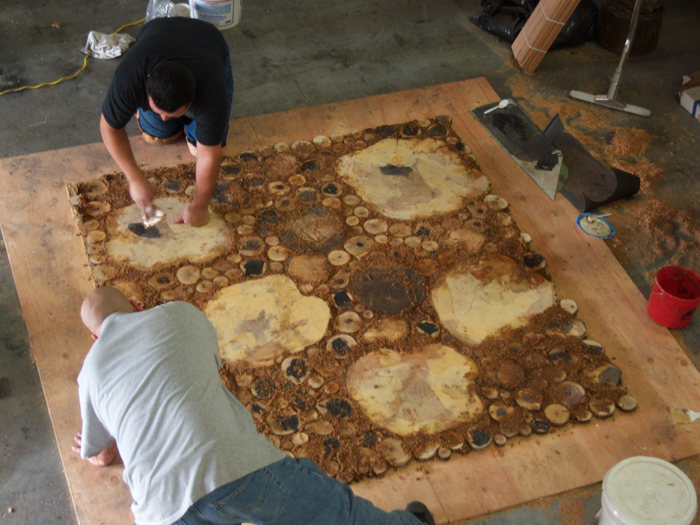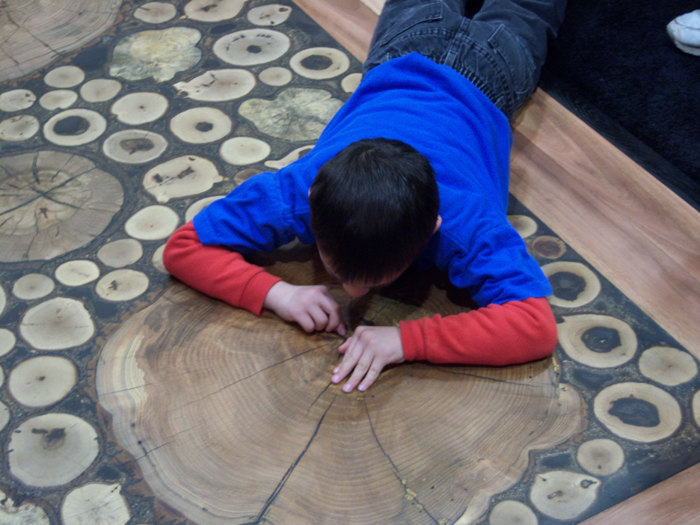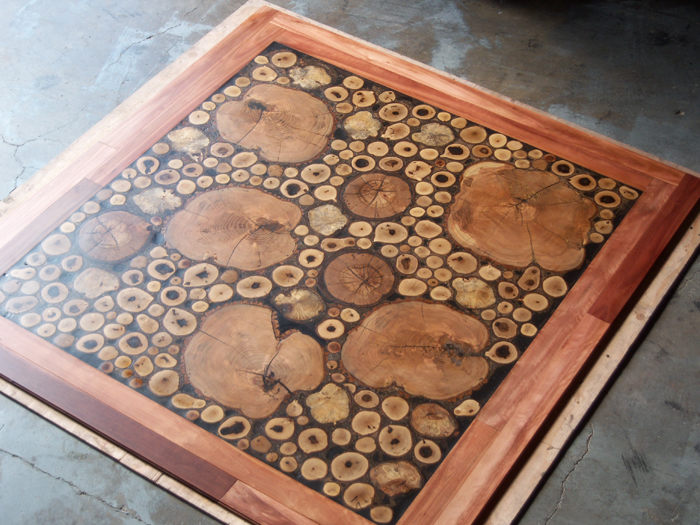 See this Handmade Log Floor and 800+ samples of floor coverings at our Campbell showroom.
Contact us if you have ideas for your own unique floor.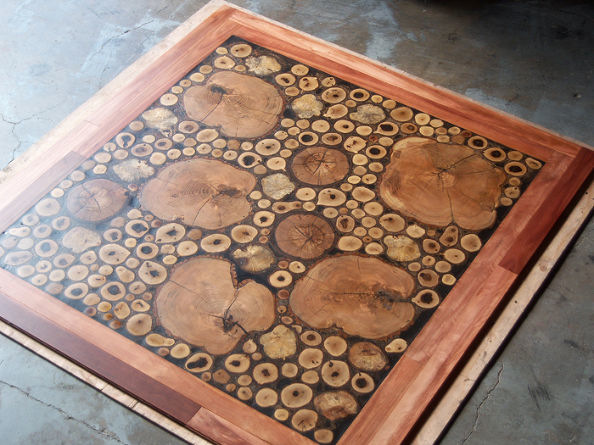 Handmade custom log floor we crafted from the log of a fallen tree. Make sure to also check out our custom Zebra Floor & Chessboard Floor!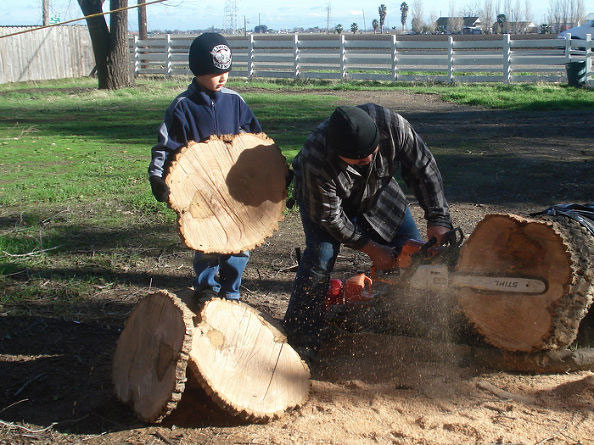 Cutting the tree into 3/4″ thick rounds
Cutting the fallen tree into 3/4″ thick rounds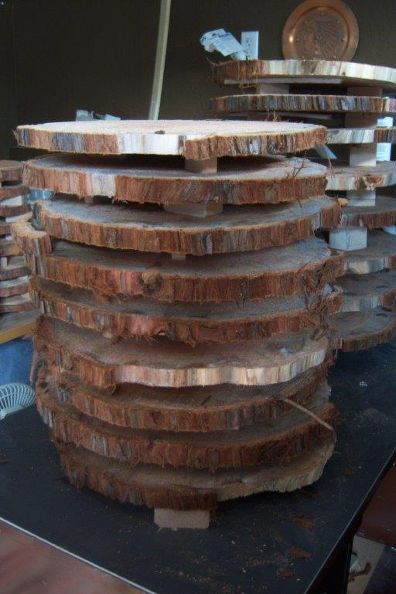 The boards stacked up
The boards that were cut from the tree stacked up. Next they must be placed within the framework.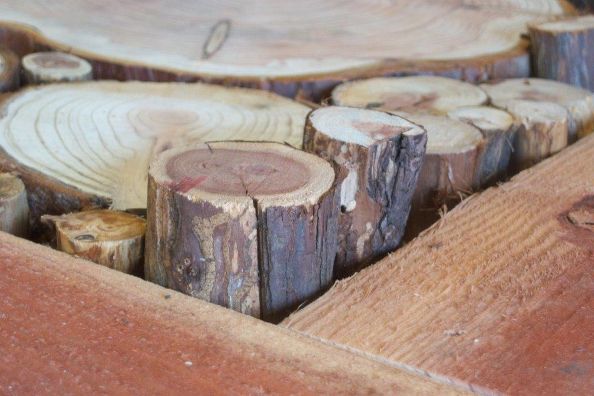 The are placed within the framework
The logs are placed in the framework along with smaller log sections to fill the gaps between the large plates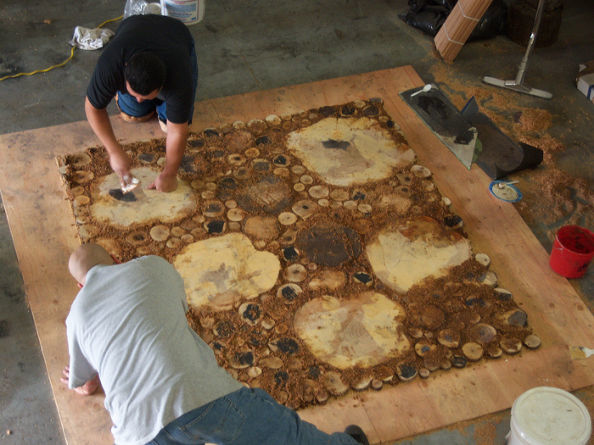 Gaps are fille with resin+sawdust mixture
The filler material between all the rounds is resin mixed with sawdust. The top is coated with polyurethane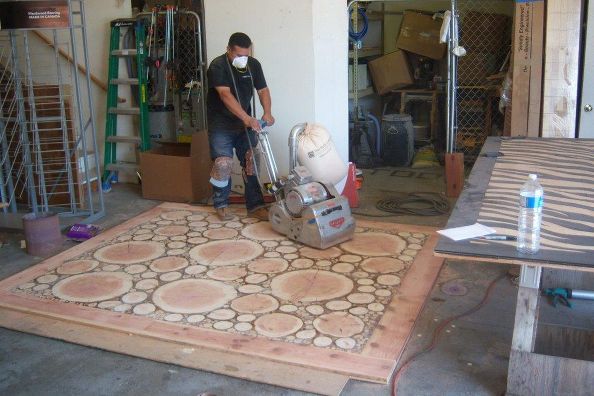 Sanding & finishing the floor (this is a different floor we made if you're counting the large rounds)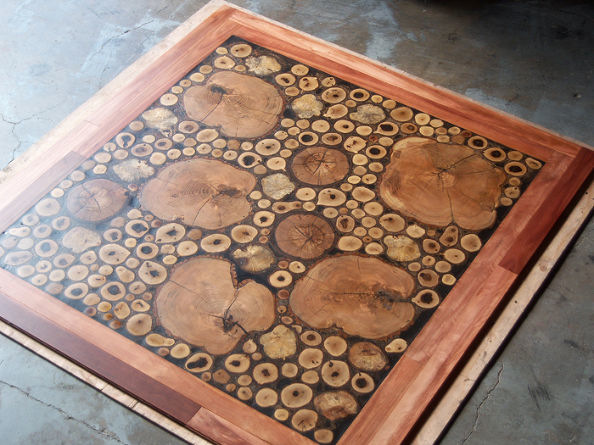 The finished Log Floor
Voila! A beautiful, custom log floor ready to be installed