About Slaughterbeck Floors
More Than 30 Years In Business
Slaughterbeck Floors, Inc., is a family owned and operated business. We have provided quality flooring as well as personalized service in the Santa Clara valley for over 30 years. Our clients now extend from Gilroy to Atherton.
In addition to installing floors and carpeting, we also offer hardwood floor refinishing services to make your floors look like new.
Our large showroom at 730 Camden Ave (Camden @ Winchester, see map) has a complete selection of floor coverings—including hardwood floors, exotic woods, carpeting, cork, luxury vinyl tile, vinyl, linoleum, leather, and green flooring. You can examine them all at your leisure. If you'd like us to visit you in your home, just call or e-mail us.
Virtual Showroom Tour
A New Generation of Flooring Excellence:
New Owner Paul Henthorn
Slaughterbeck Floors is going through a change in ownership after more than 30 years in business.
Joan Slaughterbeck is retiring and looked to long-time friend Paul Henthorn to step in.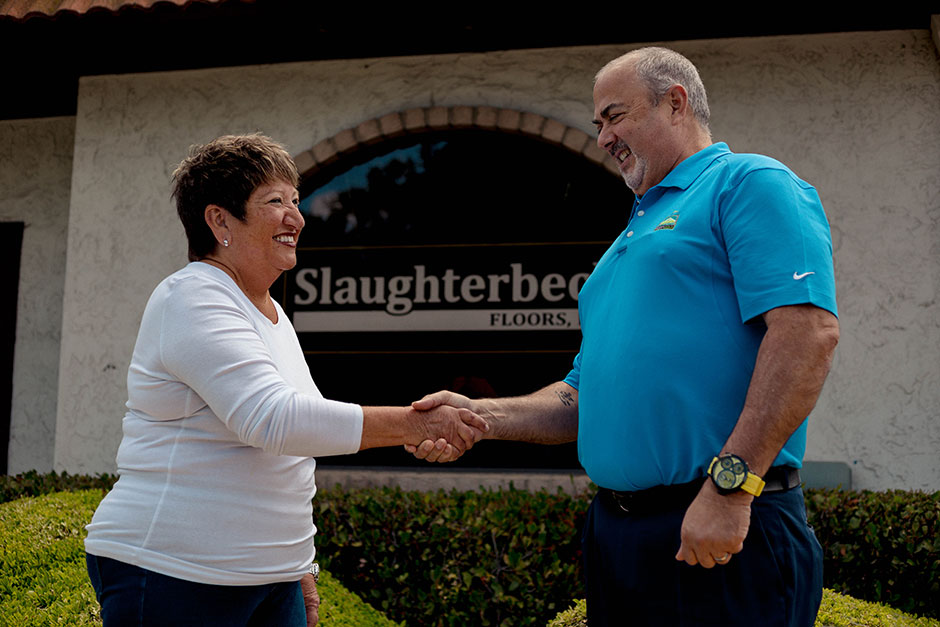 Paul Brings His Strong Experience to Slaughterbeck Floors
Paul brings 20+ years of experience as a store manager in the flooring industry to Slaughterbeck Floors. And over 40 years in the customer service industry with design and consulting thrown in as well. He has an extensive background and impressive track record utilizing top-notch flooring products. Now leading Slaughterbeck Floors, Paul leverages his expertise in carpeting with superior experience and craftsmanship with hardwood products.
"I am proud of the customer service I give, so it was a great fit to join Slaughterbeck Floors. I am enthused by the customer service given to the customers by the employees here. I think it is a winning merger."
Paul brings a unique perspective to the flooring business having worked in both construction and other home services in the past. He stays up to date with new industry trends and products by attending color and design school regularly to ensure he can consult customers on ideal color matching, design flow, materials, and more.
About Paul
Paul's Floors
In Paul's home, he has stuck with traditional red oak hardwood throughout.
He takes pride in knowing he's able to help one customer get the best experience they can interacting with him and his team at Slaughterbeck Floors.
Paul Henthorn was born and raised in San Jose, CA. He lives with his wife and child less than a mile from where he grew up!
Feature on Paul from Talk Floor TV
Our goal is to provide excellent personalized customer service. From helping you choose the best flooring for your home or business to insuring that you are treated with the best customer service and the utmost respect, Slaughterbeck Floors always ensures that our jobs are completed with quality and care in mind. And, we have proved it over and over again as our customers will tell you.
Our status also testifies to our quality and service, and you can check out the terrific reviews on Yelp.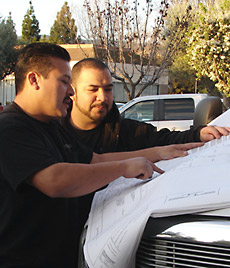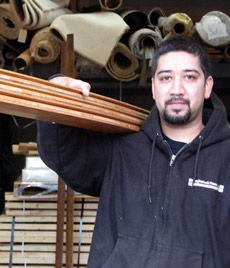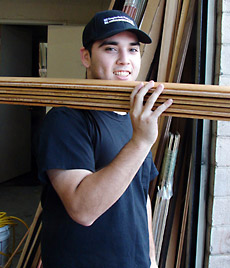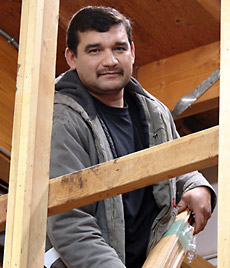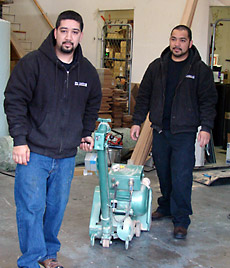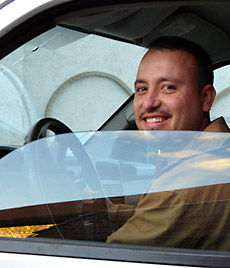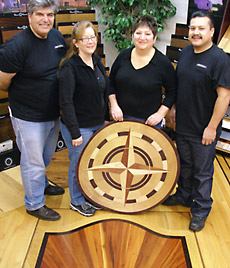 Up In The Morning And Out To Work…
Close Ups Of Our Crew
Slaughterbeck Floors is a proud member of:
"We look forward to helping you select the right flooring for you."