Slaughterbeck at Sunset Magazine's Celebration Weekend 2015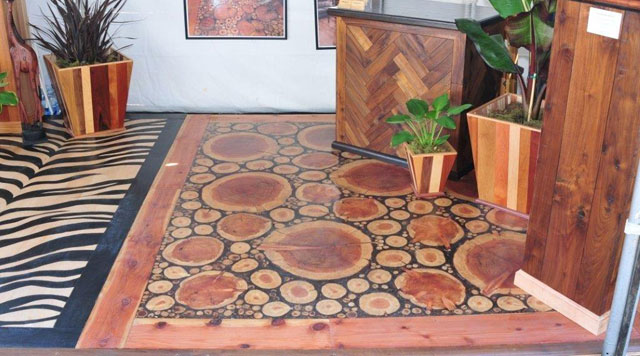 We featured a tropical booth with custom zebra and log flooring in 2013, 2014 and 2015.
---
Sunset Magazine's Celebration Weekend
We were featured at Sunset's Celebration Weekend, showcasing our custom flooring work.
June 6 & 7, 2015
10 AM to 5 PM
Sunset Headquarters
80 Willow Road
Menlo Park, CA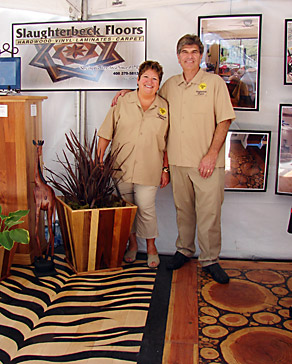 2015 was our THIRD year manning a booth there as well as contributing custom installed floors for Sunset's New Backyard Cottage exhibit. This is the final year the Celebration Weekend will be at Sunset's Menlo Park campus!
In 2014, we installed laminate floors in Sunset's "Tiny House" exhibit.
Sunset Magazine's Celebration Weekend in June is a big affair in the Bay Area. Many Sunset-vetted suppliers and contractors, invited by Sunset, came together to show homeowners and others the latest in remodeling and home improvement as well as trends in food and gardening.
---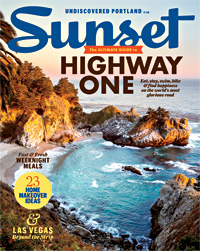 An ad for Slaughterbeck Floors appeared in the September 2013 issue of Sunset Magazine. We are glad to be part of the Sunset family of trusted resources!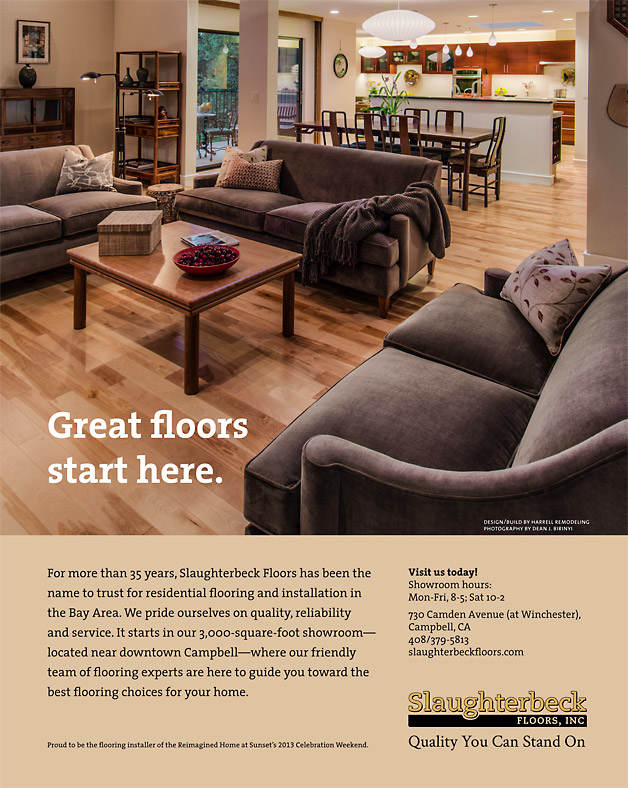 Click to view larger ad