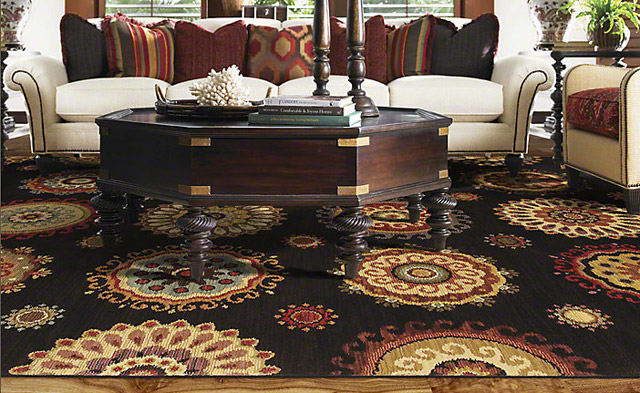 What's one of the first things people do when they decorate a room? Choose an area rug!
Long considered a fundamental anchor in any decorating scheme, the right rug can catapult an ordinary space into an extraordinary one. And, these rugs are both deeply functional and genuinely artistic. Maybe it's their longevity in human civilization—area rugs are the oldest known floor covering.
Selecting an area rug can be simple. There are lots of lovely neutral options available, including bound carpets, as well as casual coir, jute and sisal, and a host of options in synthetic fibers. If you're looking a statement rug, that's a different matter. With few restrictive decorating trends to lead you on your way let your individuality and the room's design parameters do the work.
Are you covering part of a wood floor?
Will the rug be an accent or a statement for the room?
Does the rug need to perform or just look great?
To help us assist you with selecting the right type of flooring and rugs for your home, get in touch with us.