Fusion™ Hybrid Floors
Fusion™ hybrid floors are a new addition to our flooring selection. This ingenious flooring is made of an extruded, high density core made of recycled wood, bamboo flour, virgin vinyl and limestone.
It's the future of vinyl plank flooring and available in several realistic and natural-looking wood styles.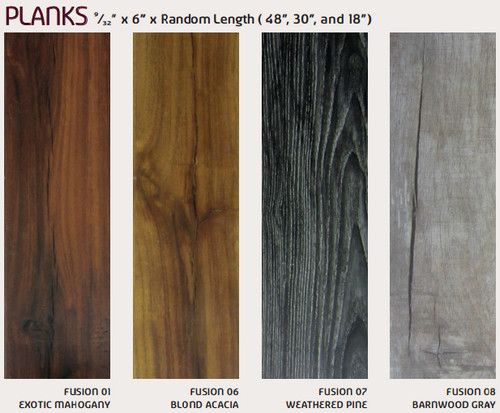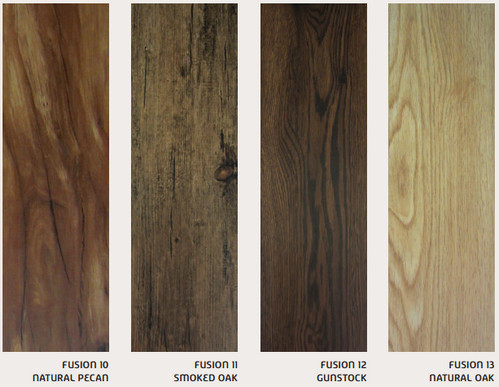 Waterproof Flooring – Durable & Elegant
Composed of three unique layers including Permacore™ technology, Fusion™ Hybrid Flooring is waterproof, easy to clean, and highly durable.
This type of flooring will not expand or contract, unlike hardwood floors. Rigid planks help eliminate telegraphing of subfloor imperfections.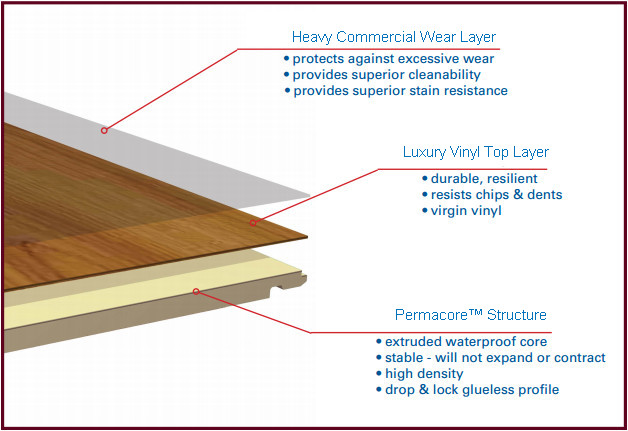 Fusion™ flooring is easy to install with the 'drop and lock' system, allowing the floor to be walked on immediately. Its high density structure offers dimensional stability, which gives it its protection from expansion and contraction.
Two additional benefits of Fusion™ Hybrid Flooring are its waterproof qualities and sound-dampening features.
Fusion™ is an ideal choice for high moisture and high traffic areas such as bathrooms, kitchens, and laundry rooms.
Compare FUSION to other LVT & Laminate floors
FUSION™
Other Locking LVT
Laminate
Fast and Easy to install
Yes
No
Yes
Install without Glue/Adhesives
Yes
Yes
Yes
Install without Extensive Floor Prep
Yes
No
No
Install in Large Room without Transition Strip
Yes
No
No
Walk on Immediately After Installation
Yes
Yes
Yes
Resists Water without Damage to Floor
Yes
No
No
Dampens Sound
Yes
No
No
Stable – Will not Expand or Contract
Yes
No
No
Mention this article at time of store visit to receive a material discount!

Fusion is Greenguard Gold certified to have low chemical emissions. With strict certification criteria, Gold certified products ensure safety from high chemical exposure, especially for children and the elderly. Thus, making Fusion a perfect flooring selection for not only homes and offices looking for flooring in San Jose area, but also schools and healthcare facilities.